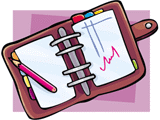 Revise for GCSE History in 36 days
I have made notes for you on topics in the AQA syllabus.
You can revise at TWO levels:
● detailed revision (for pupils who need an A-C level)
● easier revision (for pupils who will be happy with grades E-G)
The idea is that you work out a TIMETABLE for the topics you need to revise, by adding dates into the timetable grid, and I have done all the rest - what YOU have to do is to learn the revision notes by heart!!!
So, why not choose your level, click and get started...
WARNING
These revision notes are aimed AT THE AQA EXAM ONLY.
It covers those topics needed by my own pupils at Greenfield School.
So before you use this, make sure you are revising the right topics - you will need to adapt it to your own syllabus.