These are visual set-sources on Agrippina .

Mouse-over the

emboldened words

to read the glosses.
Where words are blue and underlined, there is also a hyperlink to another site.


Agrippina's depiction on

coinage

in Nero's reign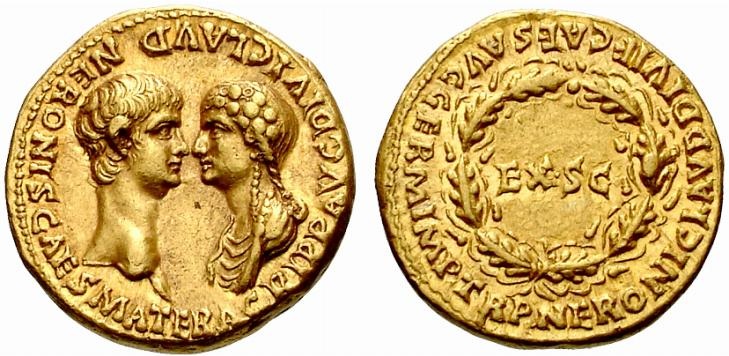 • This gold aureus of ad54 shows

'confronted'

busts of

Agrippina and Nero


• The obverse shows Nero and Agrippina the Younger, with the inscription AGRIPP[ina] AVG[usta] DIVI CLAVD[ii] NERONIS CAES[ar] MATER = 'Agrippina

Augusta

, [wife of the] Divine Claudius, mother of Nero

Caesar

'. He is

bare-headed

and

beardless

. Agrippina's hair is

in tight curls

with what may be

fruit and flowers

.
• The reverse shows an

oak wreath

enclosing the letters EX SC (standing for Ex S[enatus] C[onsulto] = '

by decree of the Senate

') - with the legend NERONI CLAVD[ii] DIVI F[ilii] CAES[ar] AVG[ugustus]

GERM

[anicus] IMP[erator] TR[ibunicia] P[otestas] = 'Nero, son of the Divine Claudius,

Augustus

Caesar Germanicus Emperor with

Tribunician Power

'.
Agrippina crowing Nero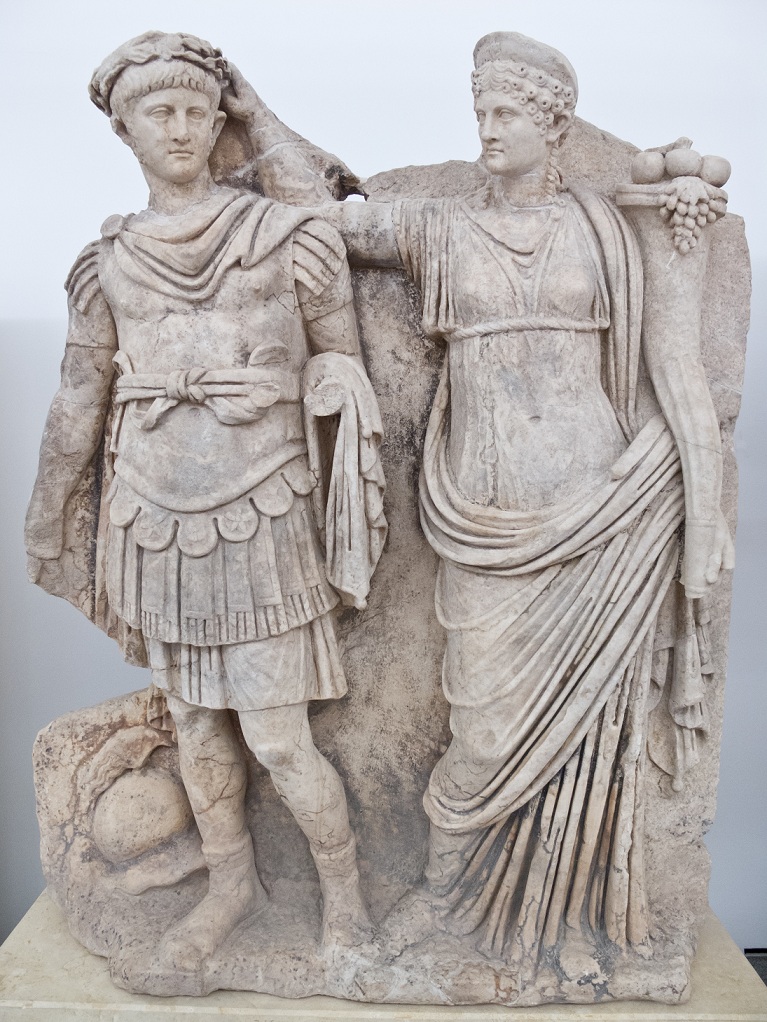 •
This amazing sculture
depicts Agrippina, wearing a

diadem

and carrying a
cornucopia
, crowning Nero.